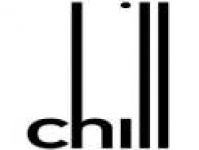 Chill Champagne Bar
66-68 Market Street
Barnsley
S70 1SN
T:
01226 290207
about us

Champagne, wine or cocktail? whatever you like to drink, Chill Champagne bar in Barnsley town centre is the most stylish venue in town. Chill Champagne Bar is also availble for private meetings, exhibitions and social occasions
Thebestof Barnsley
Bars/Private Function Venues
Chill Champagne Bar
Telephone 01226 290207
Sit back, relax and chill
Chill Champagne Bar, situated in the centre of Barnsley above Grille Steakhouse and Chilli Indian Restaurant is the perfect place for those who love stylish surroundings and impeccable service.
Chill is an exclusive, champagne and wine bar available also to diners who have enjoyed a meal in Grille Steakhouse or Chilli Indian restaurant. The combination of three excellent venues under one roof make it quite unique, certainly in Barnsley and quite possibly in South Yorkshire.
---
Champagne, Wine and Cocktails
At Chill you can enjoy a fine selection of champagne - 15 in total - including a selection of rose champagnes. You can purchase by the glass or the bottle.
There is an excellent selection of wines on offer from all parts of the globe or if you want to be adventurous we can make up your favourite cocktail - or perhaps you might like to try something new.
Smart dress is required.
---
A private function venue for all occasions and currently its FREE to hire!
Chill is fully self contained with its own Champagne Bar and stylish furniture. The space is fully adjustable for both formal and informal events depending on your requirements:
Business Events
Exhibitions

Networking

Business meetings

Receptions

Product Launches

Presentations

Training Workshops

Seminars
Private Parties
Weddings

Anniversaries

Celebrations
Whether you require canapes,a finger buffet or a full 6 course meal we are able to meet your requirements.
---
An innovative trio of venues, brought together under one roof
As a private function venue, Chill Champagne Bar can offer the facilities of Grille Steakhouse and Chilli Indian Restaurant.
The possibilities are endless. Perhaps a sit down meal in one of the two restaurants with a choice of either menu or even a combination of both. This could be followed by a relaxing party event in the Chill Champagne Bar.
Whatever your requirements just telephone 01226 290207 to discuss your ideas.
For more information about Chilli Indian restaurant please click 'HERE'
For more information about Grille Steakhouse pleas click 'HERE'
---
Opening Hours
Sunday - Thursday 6pm - 11pm
Friday - Saturday 6pm - 1am
---
For a refreshingly different experience call 01226 290207 and find out about private membership of Chill Champagne Bar or discuss your requirements for a private function.
Please mention thebestof Barnsley when you call
---
Thebestof Barnsley
Bars/Private Function Venues
Chill Champagne Bar
Telephone 01226 290207
find us here

find us on facebook