Barnsley Hospice
(

2

reviews)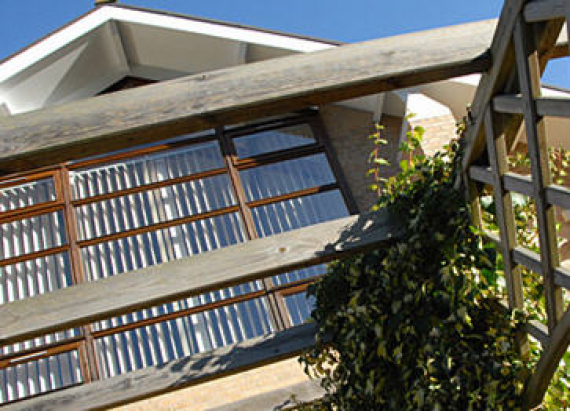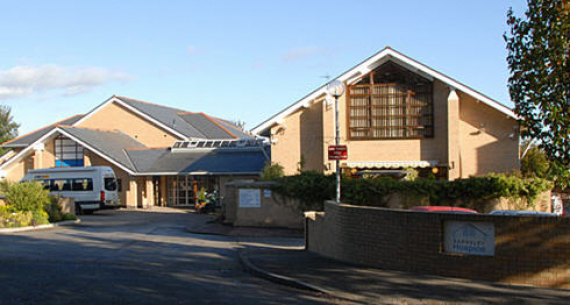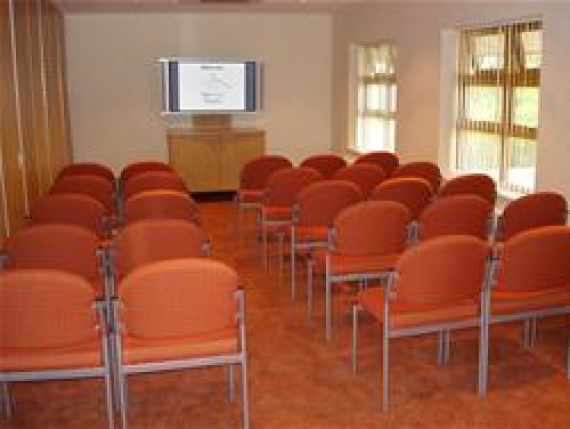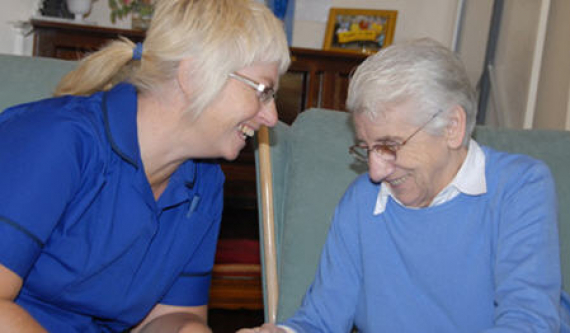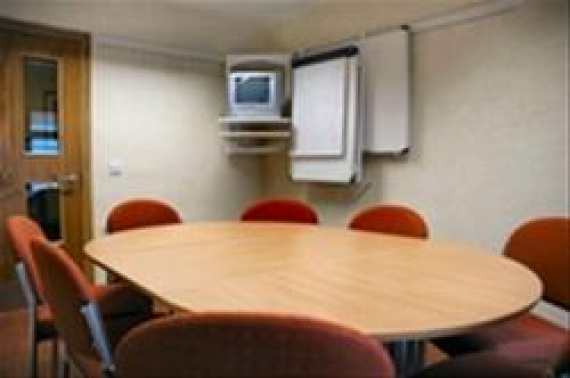 about us
Barnsley Hospice provides Specialist Palliative care to the local community completely free of charge. As a charitable organisation it relies heaviliy on the generosity of local business and the public to raise the funds required to cover running costs.
thebestof Barnsley
Charities
Charitable Organisations
Barnsley Hospice
01226 244244  
---
Barnsley Hospice - Comfort, Care & Dignity 
For 19 years Barnsley Hospice has been an invaluable resource for the people of the Barnsley Area.
Barnsley Hospice is a charitable organiazation which provides treatment, support and care for those facing life-threatening illnesses from which they will not recover. The hospice provides support for families, friends and carers.
---
Care and Services
Barnsley Hospice provides palliative care for people who's illness may no longer be curable. This could be cancer but it also includes other life limiting conditions such as Parkinson's or heart disease.
Care provided is patient centred and aims to achieve the best quality of life possible.
Care is not focused on the disease but on the physical, psychological, social and spiritual needs of the patient and their family and if necessary provides support in bereavement.
---
Barnsley Hospice is unable to add days to life, but strives to add life to days.
---
Barnsley Hospice Retail Outlets
There are currently eight  Barnsley Hospice Shops, seven of which are 'general' charity shops. In addition there is a specialist furniture shop.
The shops sell good quality clothes, bric-a-brac and furniture kindly donated by supporters of the Hospice.
Donations can be made at any of the charity shops between 9.00am and 4.00pm, left in the shed at the reat of the Hospice or for large donations, collections can be arranged – please telephone 01226 244244.
.
For furniture donations please contact 01226 771715 and speak to our staff – there are some items which we are not able to accept.
. A range of new goods is also available at the reception area of the Hospice including general gifts, jewellery and handbags.
 Location of shops (click on location for address)
Shop opening times
9.00am – 4.30pm Monday – Saturdays
---
Barnsley Hospice is a charity which serves the local people of Barnsley and surrounding areas. It respects individual needs and wishes, caring for each person to help them achieve the best quality of life possible.
---
We are always looking for new volunteers and there is so much people can do to help, often without realising it, for example:
·         Driving patients to and from the Limes day unit
·         Helping in the gardens
·         Working in the kitchens
·         Working in retail outlets
Plus many more opportunities and all that is required is a regular commitment  of approximately 4 hours per week.
All volunteers need to complete an application form and provide 2 references. Hospice volunteers are invited to attend an informal interview and a tour and a Criminal Records Bureau check will also be undertaken.
Volunteers attend an induction day with additional training as required depending on the role being undertaken
The hospice exists to provide comfort, care and dignity. There may be some tears and sadness but it is not a depressing place and is full of fun and laughter
Contact:
Barbara Cronin
Volunteer Services Manager
Barnsley Hospice
Church Street
Gawber
Barnsley
S75 2RL
Telephone 01226 323620
Email: barbara.cronin@barnsleyhospice.org
---
The annual running costs now amount to £1.8M, of which 50% of clinical funding is received from The Primary Care Trust.
Fundraising is a therefore a key and crucial part to make up the shortfall so reliance is placed on the generosity of the private and corporate sectors to help raise the remaining £900,000 needed.
Some of the ways prople can help Barnsley Hospice are:
Donations - money, clothing, prizes

Gift Aid

 

Legacy

 

Corporate Sponsor Scheme

 

Secondment - specialist help from organisations

 

Matched Giving - company matches donation from employees

 

Collecting boxes at home or work place

 

Organising a fundraising event

 

Supporting a fundraising event

 

Becoming a Hospice Shop volunteer

 

Becoming a Hospice volunteer

 

Inclusion on Hospice mailing list for future events
If you are able to help in any way please telephone barnsley 01226 244244 or email fundraising@barnsleyhospice.org
 To make a donation online please click 'HERE'
---
As a charity, all the care at Barnsley Hospice is given free of charge
---
Conference Facilities
The Apex rooms are a purpose built facility, ideal for small conferences, meetings and seminars.
Room hire and hospitality are competitively priced and all profits help to support the work of the hospice.
Catering is available throughout the day, including breakfast.
For full details of menus and room hire prices please visit our website
---
Thebestof Barnsley
Charities
Charitable Organisations
Barnsley Hospice
Telephone 01226 244244
Contact Us

Church Street
Gawber
Barnsley
S75 2RL

find us here

find us on facebook