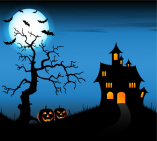 Date:
26/10/2014
The Kymin is offering some great family Halloween Fun including quizzes and games, Halloween activities with a very spooky woodland Halloween trial.
Date: 05/11/2014
Looking for a great Firework display this year? The Rowing Club in Monmouth are presenting a spectacular bonfire night and will have a kick start by the Mayor of Monmouth.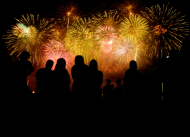 Date: 05/11/2014
If your looking for somewhere to go for Bonfire night then the Belgrave Park is holding a professional firework display that will be synchronized to music provided by Mountain FM. They have been putting on Firework displays in Abergavenny for over 44 years and there will be refreshments available.