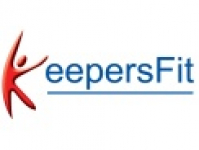 KeepersFit
The Old Chocolate Factory
Union Road
Abergavenny
Monmouthshire
NP7 7RL
T:
01873 737973
about us

KeepersFit – Abergavenny's premier gym and fitness venue
We all know that we should look after our health and fitness, yet in a busy world it's easy to find reasons not to do so. But no more! KeepersFit gym club is just round the corner here in Abergavenny, with an experienced team ready to guide you through a health and training regime designed just for you.
With qualified advisors and state-of-the-art equipment, KeepersFit gym provides the perfect Abergavenny training environment - a bright spacious gym club offering a dazzling range of free weights and electronically monitored fitness machines, with a punch bag to help with those stress levels.
If the idea of time spent on a treadmill or cross trainer is unappealing, there's always the Vibrogym machine at KeepersFit gym, which works by stimulating muscles through vibration, exerting force on the muscles with less effort than is required by weight training. Twice as much muscle is affected by this means of training so a complete workout takes only a fraction of the usual time - why not give it a go? Madonna swears by it!
Abergavenny fittest residents have enjoyed this prestigious gym club since 2005, with its friendly and relaxed no-pressure atmosphere in which to pursue your health and fitness ideal, with ongoing fitness assessments and dietary advice available, and a full induction given to new members. All ages and fitness levels are welcomed at our gym, and there is a reassuring lack of mirrored walls, which is a relief to many.
And when the hard work is done, why not indulge yourself with a Sunshower tan or one of many beauty treatments now available? We offer manicures, pedicures, waxing, facials and head massage.
There's plenty of free parking, excellent changing facilities and even a range of supplements on sale to speed you towards your fitness goal. The gym is open seven days a week 7am-9pm (9am-1pm on weekends) so there's every opportunity to squeeze some fitness training into your lifestyle and routine. We can accommodate wheelchairs and have some useful adapted equipment to assist the less able-bodied health and fitness enthusiast.
The health and fitness benefits of regular exercise are too many to list here, but the obvious ones are too important to ignore:
Reduced risk of heart disease
Improved stress management
Lowered blood pressure
Improved mobility and joint function
Better weight control
There has never been a better time to embark upon a lifestyle of health and fitness. Our membership fees are conveniently payable monthly, so why not take that first step today and commit yourself to better health and fitness with Keepers Fit gym and health club in Abergavenny? Call us now on 01873 737973 - you'll be glad you did!
---
When you contact KeepersFit gym and health club, please mention you found them on Thebestof Abergavenny.