Victoria Funeral Home
about us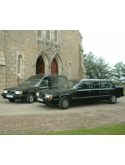 Professional, dignified and caring funeral directors based in Torry, Aberdeen.
Victoria Funeral Home are funeral directors in Torry, Aberdeen.  We are a private, independent firm providing a dignified funeral service for you and your loved ones at a cost affordable to you.  We offer all families help and guidance at a very difficult time, with the aim of providing a funeral service that is dignified and tailored to meet your needs, at a very reasonable cost.
We offer a complete 24 hour funeral service in the Aberdeen area.  We provide: 
the personal attention of David Crighton, owner
the taking care of all necessary funeral arrangements from beginning to end
funeral arrangements made at your home or at our office
rest rooms
in-house florist
pre-paid funeral plans
repatriation services for deaths abroad
monumental masonary service
disabled access
new modern funeral home
immaculate Volvo fleet.

All funeral enquiries will be handled with care and understanding. Please call  Victoria Funeral Home, funeral directors, on 01224 877202.
The Victoria Funeral Home is owned and managed by David Crighton who has over 9 years' funeral experience.  We are also pleased to be agents for Graham Watt, monumental masons.
We are the only funeral directors in the Torry area and aim to provide a higher standard of personal service in Aberdeen and surrounding areas.
We are privately and independently owned and will look after each family on a personal level.  Special financial arrangements can be made where necessary.  All enquiries will be private and confidential.
Funeral Plans
Making funeral arrangements shouldn't be the last thing on your mind.  Pre-planning gives you the peace of mind of knowing that the funeral arrangements you want will be conducted according to your wishes.
A Golden Leaves Funeral Plan bought now at today's prices, or paid for in convenient monthly instalments, ensures that you won't have to pay one penny more for funeral services.
You can be assured of friendly and informative advice at Victoria Funeral Home in Aberdeen to help you chose the right funeral arrangements plan for you.
---
Please mention The Best of Aberdeen when contacting
Victoria Funeral Home
for funeral arrangements or to pre-plan your funeral service.
Aberdeen Funeral Directors
---
Contact Us

220 Victoria Road
Torry
ABERDEEN

AB11 9NR